Congratulatory Message to December Graduates
A Message from Gloria
To our December 2020 graduates,
I want to congratulate you on reaching this incredible milestone―earning a college degree. Completing your final semester in the midst of a global health pandemic, racism in our community, and a very intense presidential election season makes this achievement even more special. Despite not seeing each other in person, we know that you've been putting in hard work to finish strong, and we couldn't be more proud. You have a village here in the NMBCC. We hope you experienced the love and care that are hallmarks of the community we attempt to build through the center.
Everyone at the Neal-Marshall Black Culture Center sends you best wishes as you go forth to accomplish your personal and professional goals. Stay in touch.
Peace and Blessings,
Gloria L. Howell, Ph.D.
NMBCC Director
Words of Wisdom
Some words of wisdom from Black faculty and staff around IU.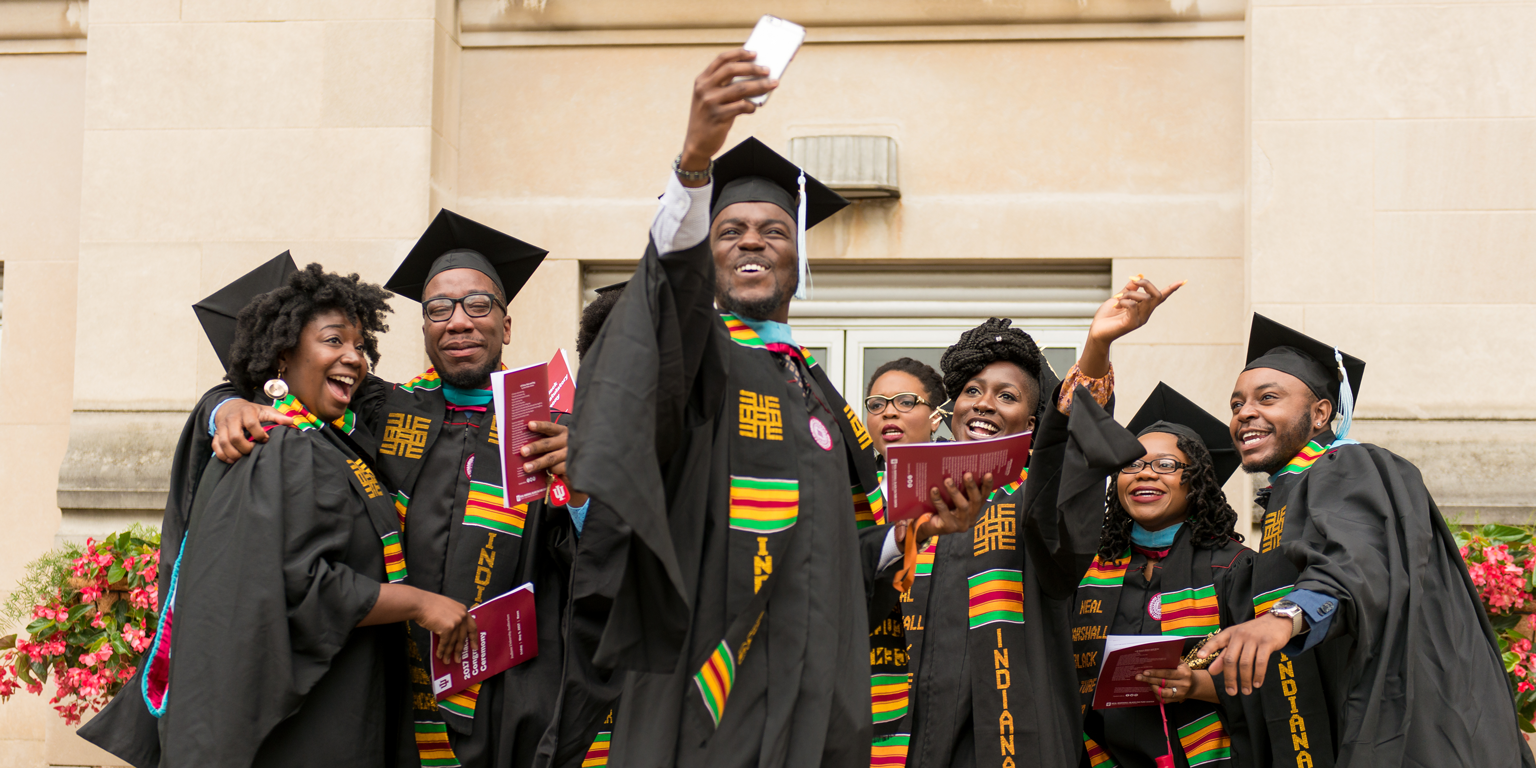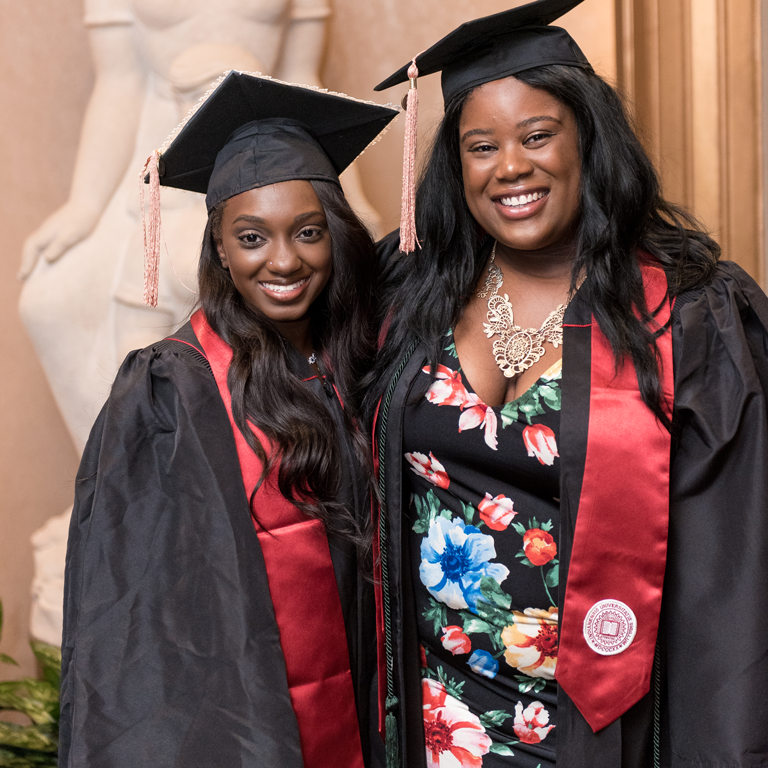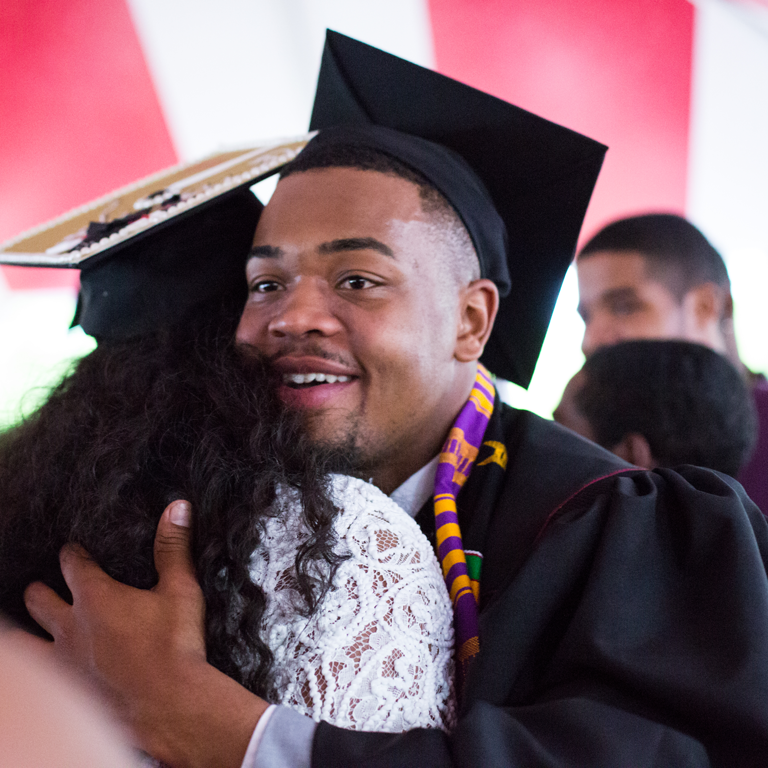 2020 December Graduates
Congratulations are in order to:
Nzubechukwu Afoaku
Kodjo Ahadjitse
Abiodun Ajayi
Taylor Akers
Taylor Alexander
Alese Allen
Ekeledilechukwu Andrews
Queshia Bankhead
Jessica Barnes
Michael Bastawros
Lindsey Batteast
Jason Bell
Alexis Beverly
Corey Boatner
Daniel Bowser
Danarian Brown
Mykayla Brown
Brielle Brown
Jermaine Buchanan
Cedric Burnett
Zharia Burnett
Quai Chandler
Adrian Chapman
William Clay
Darian Clonts
Latisha Coleman
Daunyai Cox
Courtland Crenshaw
Brooklynn Davis
Ruby Devonish
James Duana
Lance Edwards
Harmoni El-Amin
Dejania Evans
Deion Everhart
Matthew Fields
Kelby Finley
Bangen Finley
Ragan Firnbach
Amoni Flemings
Ziah Foster
Sydney Francis
Hawa Gassama

Maya Gates
Faith Girton
Sir Jervante Golden
Alexsis Green
Fatima Gunn
Willie Henderson
Zoe Henry
Megan Holmes
Dayshanique Howard
Dynasty Hubbard
Elise Hunter
Afraa Idries
Kyla Jackson
Charles Jacobs
Pendah Jallow
Jerome Johnson
Alexis Johnson
Brionna Johnson
Cortez Johnson
Tiffany Johnson
JaWaun Kenreich
Devion Kyles
Ryan Lane
Raheem Layne
Elijah Lewis
Raiquelle Luster
Roger Mackinnon
Karre Marshall
Christi Martin
Xavier Massela
SaVannah McCain-Thompson
Ramello McNeal
Matthew Meechee
Imara Miles
Bryanna Mitchell
Taleyah Mond
Taylor Munson
Trust Munyuki
Tyler Myles
Haley Nagila
Trinite Nanyenguem Klamadji
Leon Neale

Lunden Nunn-King
Mackenzie Nworah
Olumide Ojo
Folakemi Olaniyi
Isaac Paintsil
Imani Palacio
Adrian Paneto
Jamarr Patterson
Ashlynn Patterson
Alayzia Perry
Erin Perry
Alexis Porter
Tiffany Quash
Ethan Rasdell
Kerri Reese
Kennedy Riley
Legene Robinson
Anteneh Sade
Ayowole Sangobowale
Bryce Sears
Joylynn Seay
Dillon Slay
Jessica Smith
Montez Snyder
Korlu Sorsor
Gabriel Starms
Tiffany Stephenson
Leigha Stephney-Sullivan
Hillary Threatt
Alexcia Trammell
Daphne Turner
Kadaya Upton
Brenden Vanlandingham
Courtney Vaughn
Harriet Watson
Dayzha Wheeler
Trinity White
Chauncey Williams
Taylor Williams
Jacqueline Wilson
Keshawn Young